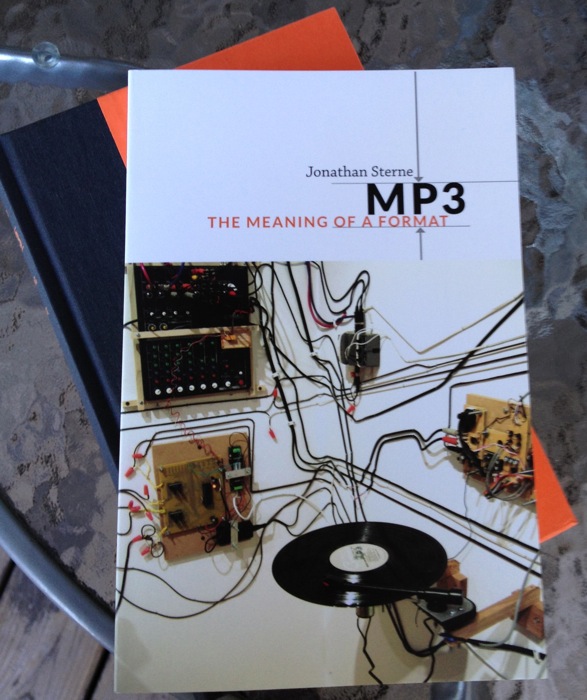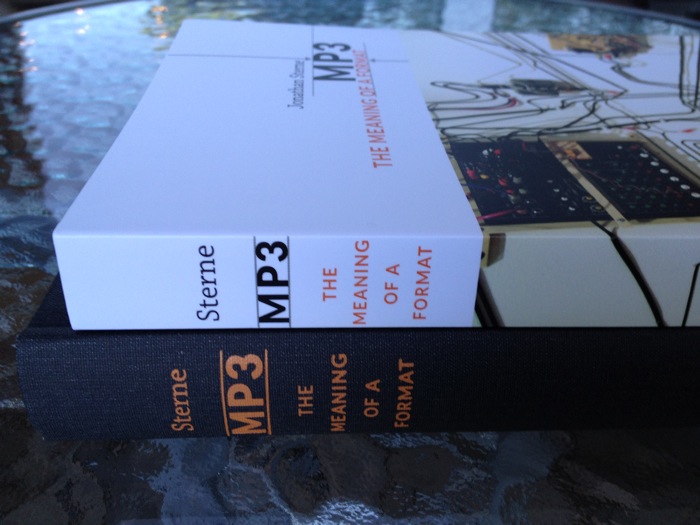 (also available on wax cylinder, via 128kbps mp3):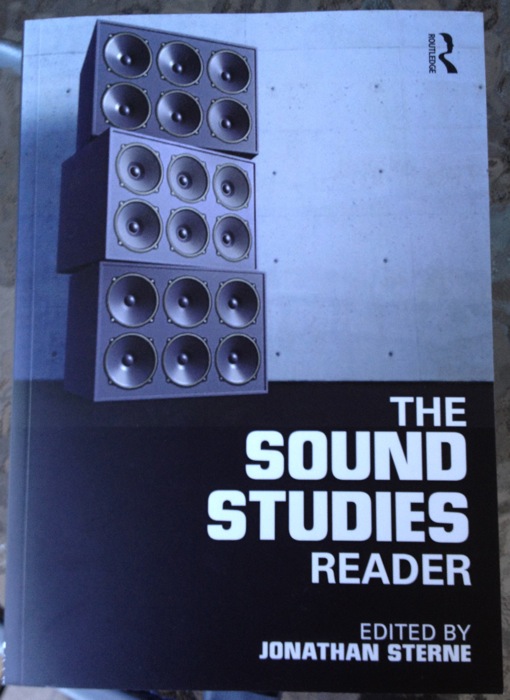 I returned home from Europe to find both my new books waiting for me. Although Amazon lists North American release dates in early August (and MP3 comes out on my birthday), the books are starting to reach people.
MP3 is a gorgeous book and I have to thank Amy Ruth Buchanan, my designer, and Liz Springate, my graphic artist (I hired her: I don't know of any academic presses that provide graphic artists for their authors). Even the hardcover with its orange and black colour combo has a certain special quality.
As I wrote to the authors in The Sound Studies Reader, assembling the reader was a labour of love, but also considerably more difficult than I initially imagined, because of the sheer volume of great work on sound that's now in print (and the ongoing flow of great work that's appeared since the ToC was set). In the end, I decided to include more work with the sacrifice that it required some editing and excerpting. Some of my favourite authors and texts — new and old — aren't even in the book.
I'm grateful to everyone who helped me along in the rather lengthy process of producing both book. The acknowledgements at the beginning of MP3 are a pamphlet in themselves, and you can read them online courtesy of Scribd.
I'll have more to say about both books in the coming weeks, but it was time to announce since others are starting to get them.
If you want to order either, here are some options:
MP3: The Meaning of a Format at Duke University Press
The Sound Studies Reader at Routledge.
Both companies also have examination copy policies if you're thinking of course adoption.
Amazon in your country may have a discount (the US does, Canada does not), or you could support your local awesome academic bookstore, if you still have one. For instance, in Pro QM Berlin has a better English-language academic bookstore than any in Montreal. And I'm not just saying that because they have a "sound studies/noise" shelf.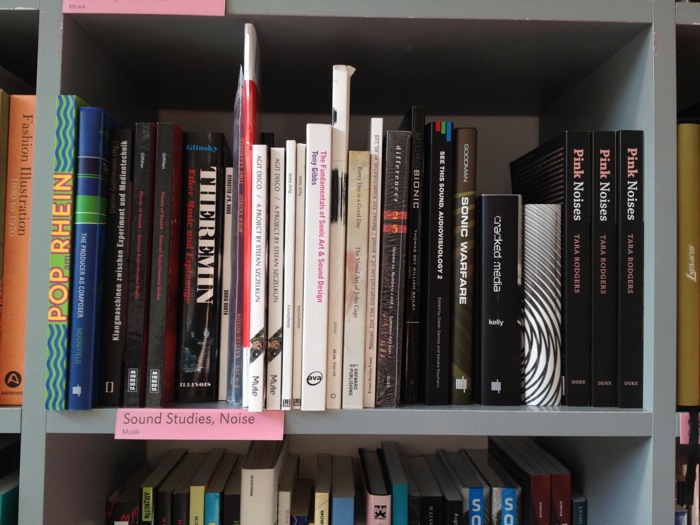 —
In addition to cloth, paper, and wax cylinder via mp3, MP3 will be out on iBooks and Kindle sometime in the next few weeks, and I will also be launching an online companion (done in Scalar) later in the summer.
There will be a book launch in Montreal in September.